WHAT TO EXPECT 
We are working to continuously improve workflows, wait times, and high call volume while keeping everyone safe. We have implemented NEW changes to our check-in process to better assist our pet parents. Below you find everything you need to know regarding the new change and what to expect with a step-by-step process on what do. 
Next time you come to Veterinary Vision you will not need to call to check-in! We have launched a new digital check-in process for appointments.
 When pet parents arrive:
Step 1: You will either:
Click the link you have been sent in your text reminder

Type in your web browser the following URL's by Veterinary Vision location:

OR scan the QR code that is on various signage throughout the parking lot. –  We have provided multiple options for you to decide what is easiest for you!
Step 2: Complete the form with your information.
Step 3: Upon completing the form, a staff member will be alerted of your arrival for your appointment and will contact you.
Important to note – please do not complete the check-in form before your appointment. This form is meant to notify our team of your arrival that you're here in the parking lot.
LEARN HOW TO SCAN OUR QR CODE
Before you begin, please install QR Code Reader on your smartphone. This app can be found on your App Store for Apple IPhone's or Google Play for Android phones. 
Once you have a QR Code reader installed, you're ready to scan your first QR Code. Doing so is very easy. Just follow these simple steps.
Open the QR Code reader on your phone.

Hold your device over a QR Code so that it's clearly visible within your smartphone's screen.
Two things can happen when you correctly hold your smartphone over a QR Code.
The phone automatically scans the code.

On some readers, you have to press a button to snap a picture, not unlike the button on your smartphone camera.
Bravo! Your smartphone reads the code and navigates to our check-in form to complete!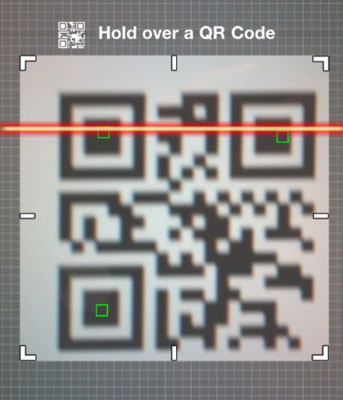 Pet Parents no longer need to call to checkout to pay for their pets' treatment. You can now complete your payment at the touch of your fingertips.
Step 1: We will email your invoice, followed by a payment request link via text (SMS) and/or email.
Step 2: When you click the link, you will be taken to a payment request page where you will complete your details and payment information.
Step 3: Click submit and a confirmation page will pop-up letting you know your payment has been successfully completed. An email receipt with follow shortly after completion.